The 9th Asia Pacific Conference on Diabetic Limb Problems
November 23-25, 2012 Friday to Sunday | Mariners' Club, Hong Kong



Welcome Message



I am with great pleasure to invite you to come to the 9th Asia Pacific Conference on Diabetic Limb Problems on November 23-25 2012. It will be held in the Hong Kong Mariners' Club, 11 Middle Road, Kowloon, Hong Kong.

This is a joint venture of The Hong Kong Society of Diabetic Limb Care, Department of Orthopaedics & Traumatology of The University of Hong Kong, Hong Kong Orthopaedic Association, Hong Kong Association of Orthopaedic Nurses, Hong Kong Podiatrists Association, and the Hong Kong Society of Certified Prosthetist-Orthotists.

In the last decade, the care of Diabetic Limb Problems has advanced a lot, with an increasing awareness of the increasing trend and new technologies, from the effort of various diabetic societies. This is particular so in Asia, following the formation of the Asia Pacific Association of Diabetic Limb Problems, different Asian countries contribute to the understanding of the multidisciplinary aspect of the problem. Each year one country hosts this conference for the benefit of the health care workers and patients. This year we are honoured to host this on a second time round.

Hong Kong has long been an attraction of tourist and business alike, it is at the doorstep of China, the society is developed and advance, information and technologies are at their latest. This makes it an ideal place for conference and travel. I hope every participant would be able to make use of their stay and enjoyed to their utmost satisfaction.

We are fully committed to organize the 9th Asia Pacific Conference on Diabetic Limb Problems and make it a remarkable event. See you there and then.
Dr. Samson Chan
Co-Chairperson
Dr. Ip Wing Yuk
Co-Chairperson


Organizer
The Hong Kong Society for Diabetic Limb Care
Asian Pacific Association of Diabetic Foot Problems
Jointly organized by
Department of Orthopaedics & Traumatology of The University of Hong Kong
Hong Kong Association of Orthopaedic Nurses
Hong Kong Podiatrists Association
Hong Kong Society of Certified Prosthetist-Orthotists
International Society for Prosthetics & Orthotics (Hong Kong National Society)
Hong Kong Prosthetists & Orthotists Association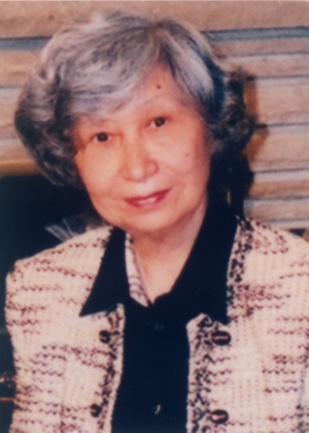 Dear Friends,

The worldwide prevalence of diabetes mellitus increases rapidly in recent years and the increase is even more marked in the Asia Pacific region .The adoption of a more sedentary life style and the increasing incidence of obesity are important contributory factors. Furthermore, better healthcare and the availability of new drugs have enabled diabetic patients to live much longer than their counterparts a few decades ago. Diabetic limb conditions due to neuropathy, vascular disease and infection, regarded as rare previously, have also become more common.

Prevention is better than cure. Good control of diabetes and constant advice on foot-care by podiatrists are very helpful. Nevertheless when the diabetic patient develops a limb problem he will require the expert care of a team, consisting of the diabetologist, orthopaedic surgeon, podiatrist, and specialty nurses to salvage the limb, to achieve early wound healing, to limit the damage and to rehabilitate him after operation.

All who are interested in the management of diabetic patients with limb problems are welcome to this Conference to share your knowledge, skill and experience with your colleagues formally and informally.

Professor Rosie TT Young
Emeritus Professor
Department of Medicine
LKS Faculty of Medicine
The University of Hong Kong
---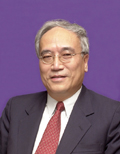 Dear Friends,

In Orthopaedic Practice, diabetic foot ulcers are special challenges because healing is difficult and not too infrequently, extensive involvement or spreading infections lead to amputation. Amputation is not the solution because the amputation stump might break down since sensation is not perfect. Moreover, many elderly patients cannot use their prostheses properly.

This Conference on Diabetic Limb Problems will be an excellent occasion for service providers from different sectors to meet, share their experiences and to jointly work out favourable, integrated methods to promote better results.

Professor Ping-Chung Leung
Emeritus Professor
Department of Orthopaedics and Traumatology
Faculty of Medicine
The Chinese University of Hong Kong
---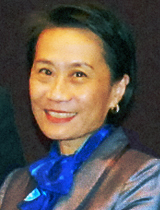 Dear Friends,

Around a quarter of our elderly citizens have diabetes and one in ten of them suffer from limb problems which are associated with significant impairment in mobility, quality of life and, above all, the risk of life-threatening sepsis. The care of limb problems is one of the most challenging aspects of diabetes management. Multidisciplinary collaborations are essential. The Asia Pacific Conference on Diabetic Limb Problems provides an excellent platform for professionals with different expertise to meet and share their experience, and develop new treatment strategies. This conference also provides us with a wonderful opportunity to listen to renowned speakers from various Asia Pacific countries and familiarize ourselves with the status of care for diabetic limb problems in our neighbouring countries. I am sure you will find the programme of this conference most enjoyable and educational.

Professor Karen SL Lam
Rosie TT Young Professor in Endocrinology and Metabolism
Chair Professor in Medicine
Department of Medicine
LKS Faculty of Medicine
The University of Hong Kong
---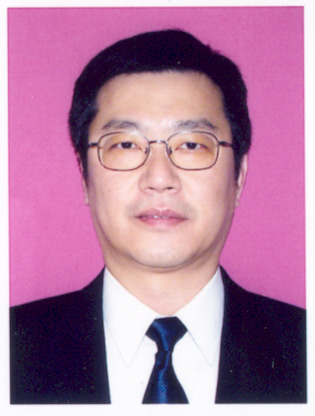 Dear Friends,

In the past decade the problem of the diabetic foot has been well recognized globally. This apprehensive complication of diabetes plays a great impact on the quality of life of many patients suffered from such disease. On the other hand, the medical and social costs associated with this problem are rising exponentially.

The 9th Asia Pacific Conference on Diabetic Limb Problems is multidisciplinary which aims to foster network, understanding and ever close links between professionals on diabetic foot care. Leading international and local experts will share their vision and experience on how to address this increasing healthcare challenge. Following the success of the 1st Conference held in Singapore 2004, the organizing bodies are continuing to adapt the flourishing format of lectures and workshops.

I wish all participants will benefit a rewarding, educational and enjoyable stay in Hong Kong.

Dr Wing-Cheung Wong
Consultant and Chief of Service
Department of Orthopaedics and Traumatology
Kwong Wah Hospital
Hong Kong
---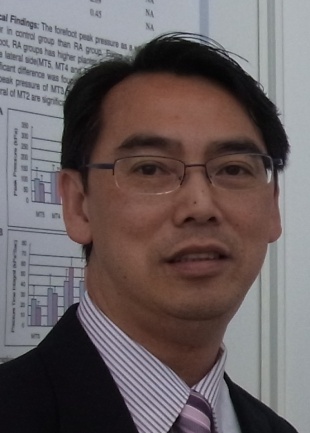 Dear Friends,

It is my honour and pleasure to welcome all of you to Hong Kong to attend the 9th Asian Pacific Conference on the Diabetic Limb Problems. The Hong Kong Society of Certified Prosthetist-Orthotists (HKSCPO), as one of the joint organizers, is very pleased to participate in this event and also to facilitate the coming together of our members and various professionals to partake in the conference.

I would like to take this opportunity to express my sincere gratitude to The Hong Kong Society for Diabetic Limb Care and the Asian Pacific Association of Diabetic Foot Problems for their dedication and tireless efforts to improve the lives of people with diabetes.

On behalf of the Hong Kong Society of Certified Prosthetist-Orthotists, I hope you all have a productive and enjoyable time in Hong Kong.

Professor Aaron KL Leung
President
Hong Kong Society of Certified Prosthetist-Orthotists
Associate Professor
Interdisciplinary Division of Biomedical Engineering
Jockey Club Rehabilitation Engineering Centre
The Hong Kong Polytechnic University